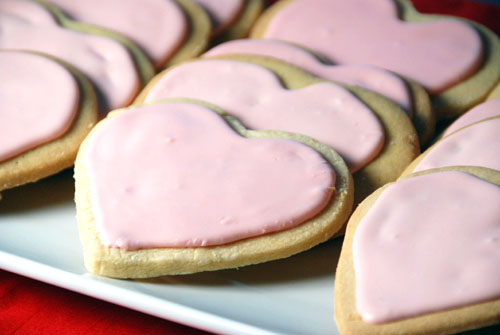 My love for New York City goes WAY beyond the incredible desserts and pastries available. You know the old cliche,
love is in the air
? Well, love is in the air here. There are young couples everywhere, pregnant women holding their bellies as they jog at a slow pace and older couples holding hands as they cross the street. Yesterday, on the way home from my usual jog, there was an elegant table set up on the sidewalk outside of a stone-walled apartment complex. You must understand, there were no restaurants on this particular street. There was only a man and a woman sitting at this table enjoying a wonderful meal, the comfortable evening, and each other. Today at the store, the woman behind the counter told a co-worker her account number, so that he could log in. She said soon after, "That's my husband's birthday," with a huge smile on her face. You see, everywhere I go (and I'm sure it would be the same for you, if you were here) I'm surrounded by this giant bubble of love. No wonder there are endless amounts of cupcakeries and ice cream shoppes—sweet confections are the perfect food to share with a loved one.
Naturally, being the intense romantic that I am, when I heard the story of how one of my fellow interns fell in love with her boyfriend, a tear came streaming down my face. Tamar met her man (who was a friend of a friend), while she was studying in Spain. He was in Belgium and insisted upon paying Spain a visit (he really wanted to see her), after communicating through email—only. It took less than two weeks for them to fall in love. Two years later, they are still together.
When Tamar told us (the girls at work) she would be out for a few days, helping with her mother's wedding, we were all ecstatic to hear the details. Since Tamar has her heart set on pastry school, I asked if she'd be making the wedding cake. Although the wedding cake was provided by the lodge, where the reception took place, Tamar did not hold back from adding a hint of sweetness.
Tamar, or T-Muffin, made lovely party favors which were filled with heart-shaped sugar cookies, a chocolate brownie, and (my favorite) chocolate chip cookie with dried cranberries. The confections were wrapped in cellophane with a ribbon and placed in a box labeled "Compliments of T-Muffin."
Tamar said her favorite part of the process was, "decorating the cookies" and "testing the recipes" to make the perfect treats for her mom's wedding.
Today, Tamar brought us party favors from the wedding. With each bite I was more and more impressed. The sugar cookies looked like they were professionally decorated. They had the most wonderful consistency—not too soft and not too crunchy. The brownie was chocolate(y) with little chocolate chunks, yet they were smooth at the same time. The chocolate chip cookie had an incredible surprise—dried cranberries.
So it is true, love just makes people do crazy things...baking is definitely at the top of my list.